If you've followed my Instagram, you already know I've went through a pretty big transformation during pregnancy with my weight gain and loss after kids. If you've known me a long time, you might know I've struggled with weight in the past in my last years of University as well. You've likely seen a small glimpse of what I did to get to where I am today and where I am still heading. What Instagram doesn't show you though is the real work it took; not only the physical work, but mental as well. Your physical health is so strongly connected to your mental health and mindset, it's a key part to succeeding in everything you do, including weight loss.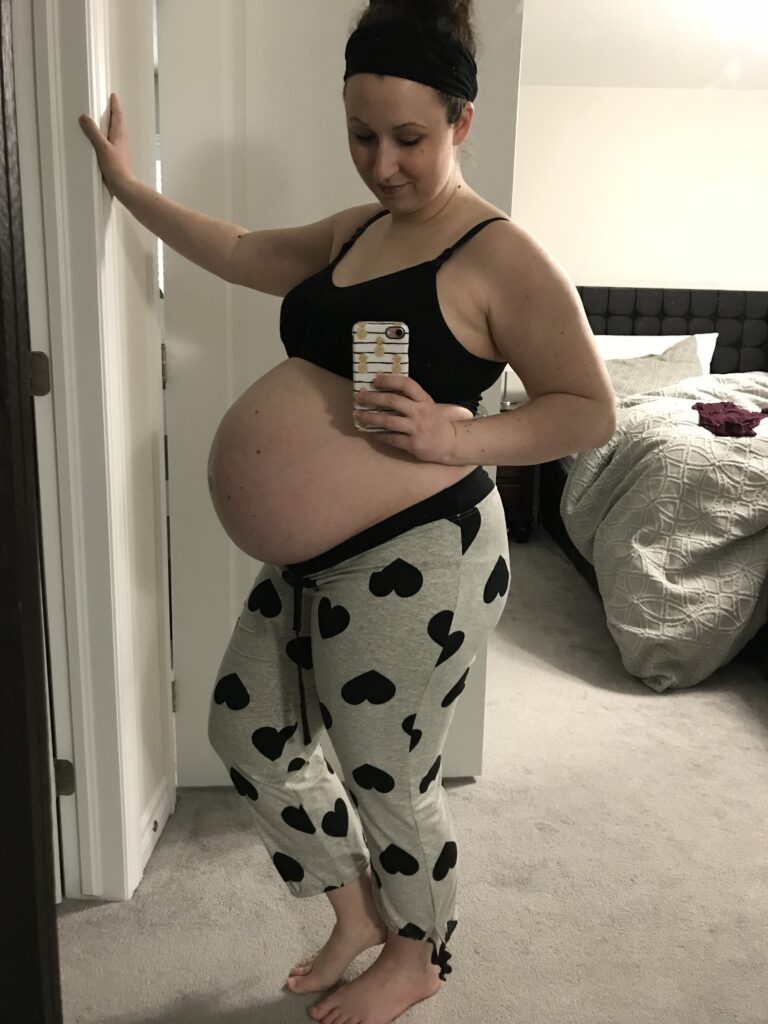 Through out my life when I wanted to get back on track with weight and fitness, I would try all kinds of things. I did work-out videos (DVDs at the time), joined gyms, started yoga, quit yoga started yoga again, ran outside, ran inside, bought a treadmill, sold a treadmill, bought a treadmill. I've hired a personal trainer; I've had awesome gym partners, I've tried morning workouts, lunch time work outs, evening workouts. I've never been a "diet" kind of person when it comes to food but I have tracked calories in the past, cut out fast food, took ideas from "diets" I liked and incorporated them into my daily meals, I've also always been a big fan of shakes. Some of this stuff worked great for me and some of it didn't. The biggest difference wasn't in the workout or the meal plans though, it was in my mindset. For me, when I finally got my mindset aligned with my goals, it was shortly after my second baby
During my first pregnancy I started out walking as often as I could and I enrolled in a prenatal yoga class in my second trimester, which I had to stop before the 8 week program ended due to back pain at which point the walking slowed down too. I also had intense cravings for fried canned ham sandwiches, cheeseburgers, jumbo freezies and chocolate chip cookies that I almost always gave into. Needless to say, I gained a LOT of weight; 83lbs to be exact! I was sure my baby was going to be enormous and all the water weight would disappear after birth. (HA!) After 36 hours of labour, an emergency c-section and two days in the hospital, I came home with a new baby weighing only just a little over 6lbs and I also swelled up bigger than I could ever imagine from all the IV fluids. To my disappointment when I finally stepped on the scale a few days later I actually weighed MORE than I did before I went into the hospital to give birth.
My recovery was slow and painful and awful, I needed steps to get into my bed for weeks and the feeling of an oncoming sneeze or cough terrified me because of the pain I knew would follow. When I finally went back to a yoga class 10 weeks later, my stitches that should have been healed by six weeks ripped at their corners. I felt DEFEATED. I continued to walk and although my progress was slow, I was just starting to feel ready to jump back in again. This is around the same time I found out I was pregnant with baby number two! (Not quite 3 months post-partum!)
My second pregnancy was hard, I was barely recovered from my first and I started out with really bad morning sickness that I lucked out with avoiding the first time around. I had compressed discs in my spine during my second pregnancy that physio and massage couldn't help, so I was in too much pain to walk far or keep up any solid exercise routine throughout pregnancy. I couldn't sit for long periods of time, or stand, or bend….but I did because I was working and looking after my first baby when I got home.
By the time my third trimester hit I was tired and sore all the time and as most women in their third trimester I was finding it impossible to get into a position comfortable enough to get any sleep. Since my second baby was going to be born less than a year apart from my first emergency c-section, I elected to have a scheduled section which minimized some additional risks I had in my situation. I expected the recovery to be much of the same as I experienced the first time around but THANK the universe the recovery was so much easier on me the second time!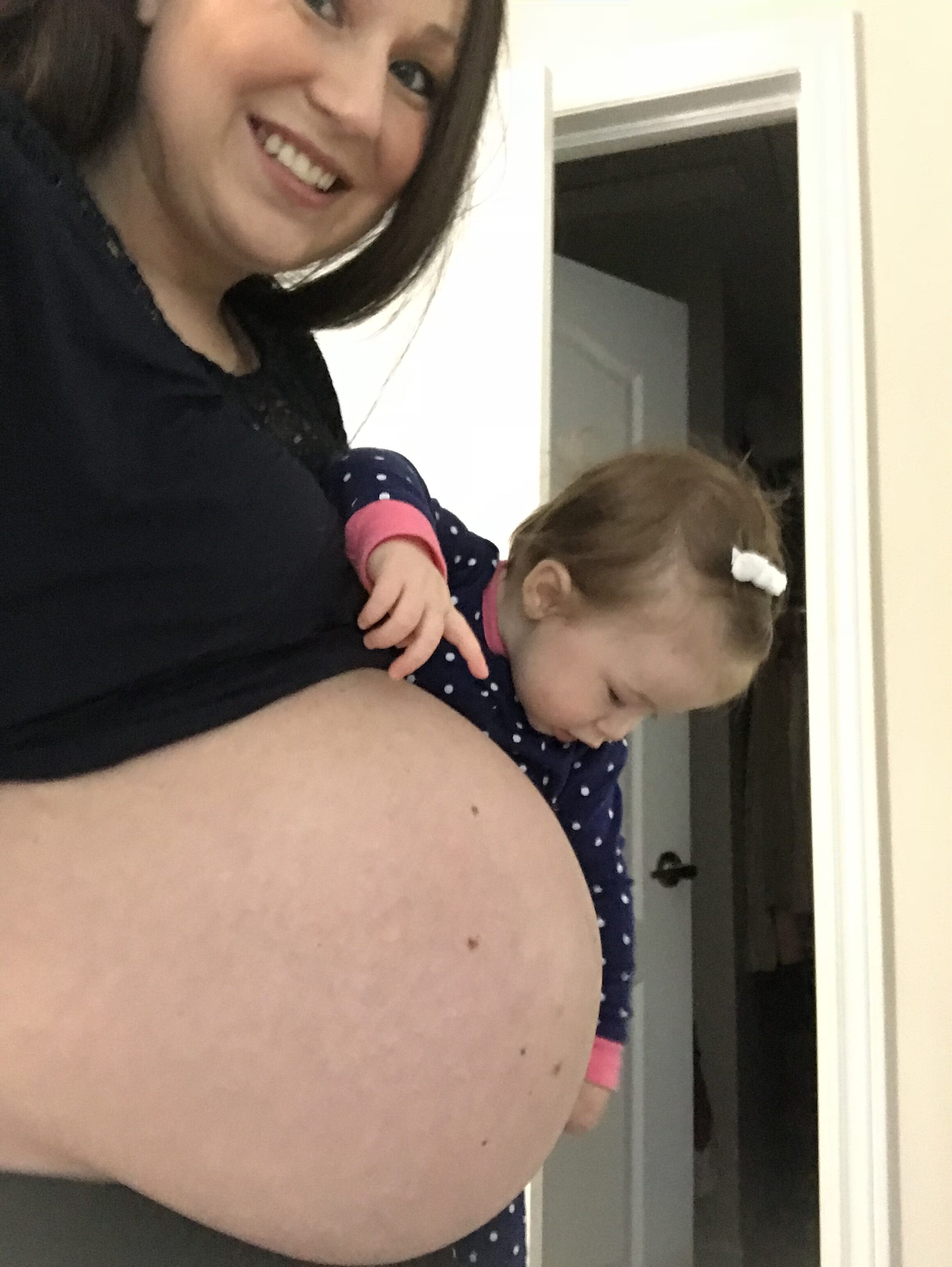 Still my body had been through a lot and on top of all that I had a baby girl who wasn't quite one years old yet and her newborn brother both home to take care of as well. Exhausted doesn't even begin to describe those first weeks and months having these two little babies. So there I was; not only the biggest I had ever been in my life, but I also went through two major surgeries to deliver two babies less than a year apart. I had a million legitimate reasons (or excuses) to NOT work out! My body wanted nothing to do with all the work it would take to loose all the weight I needed to loose, but my mind was ALL IN!. I was tired of feeling tired, I wanted my body back! Not my old pre pregnancy body, I just wanted procession of my body again, I wanted to be in the drivers seat again. I wanted to be healthy, to be fit, to fit in clothes that I didn't nick name moo moos, I wanted the control back.
Everything changed at this point because my mind was all aboard for loosing this weight and regaining the strength and confidence and energy I knew was in there somewhere. My vision was clear and there was no stopping me.
I listened to motivational podcasts, I followed people on Instagram on the same path of healthy living I wanted to be on. I added a runner and a yogi to my vision board, I set out my goals and plans and next steps and I started achieving them. If the babies were both napping, I ran on my treadmill, I started back at yoga once a week. If the weather was good, I took them out for a walk in the stroller, if the weather was bad, I dressed them appropriately and took them for a walk in the stroller. I made healthy meals for my babies and I ate what I was feeding them a lot of the time. (Bigger portions of course) I logged my efforts and logged my progress. I took pictures that I never thought I would post, but they felt so good to look at when I reached every milestone that I ended up posting them along the way too. I donated all of my clothes in huge bags every time I went down a size. I would never need them again because I knew I would achieve my goal. That was always my mindset.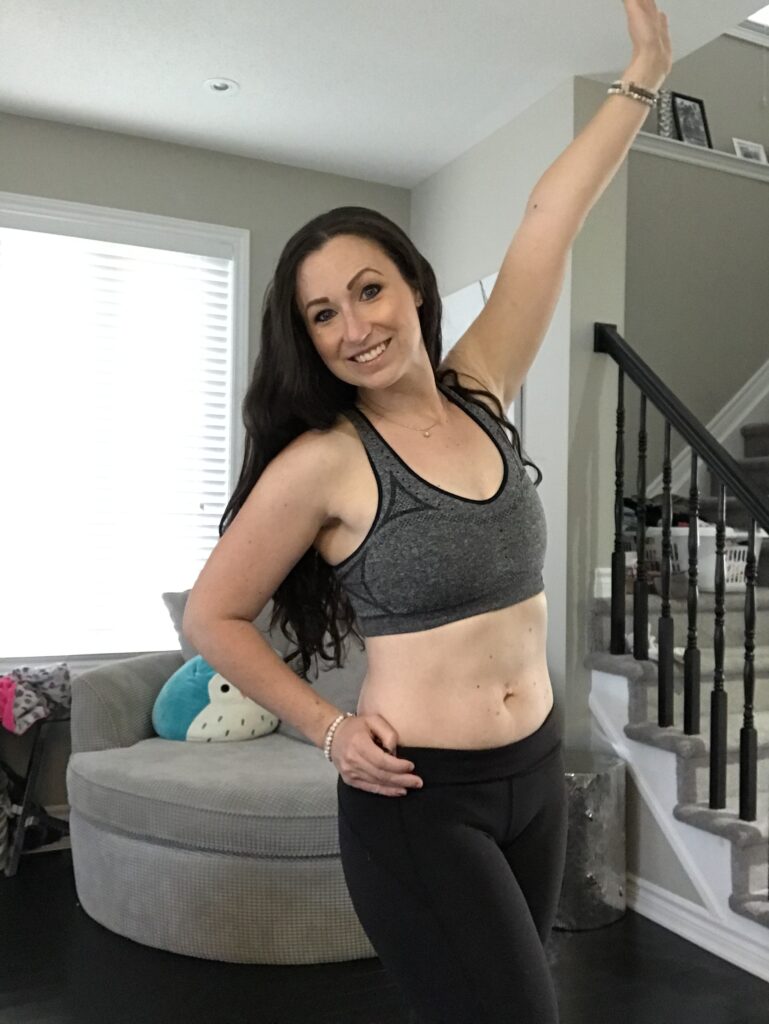 No matter what plans or goals you make; your chances of success drop substantially if you don't truly believe in yourself. Its so easy to give into all the excuses our "rebel mind" will give us to make us feel better about giving up. You're tired, you're busy, you're sore, you deserve the whole box of cookies……..don't listen to that. New habits are hard, new schedules are hard, working out is hard and planning for healthy meals is hard. What you really deserve is to be healthy and happy and achieve your goals!!! It all becomes a lot easier though when you're able to make it a priority and you're able to continue making the decision over and over again, every day to stick to the goals you make from the most authentic part of yourself. This is what mastering your mindset is all about.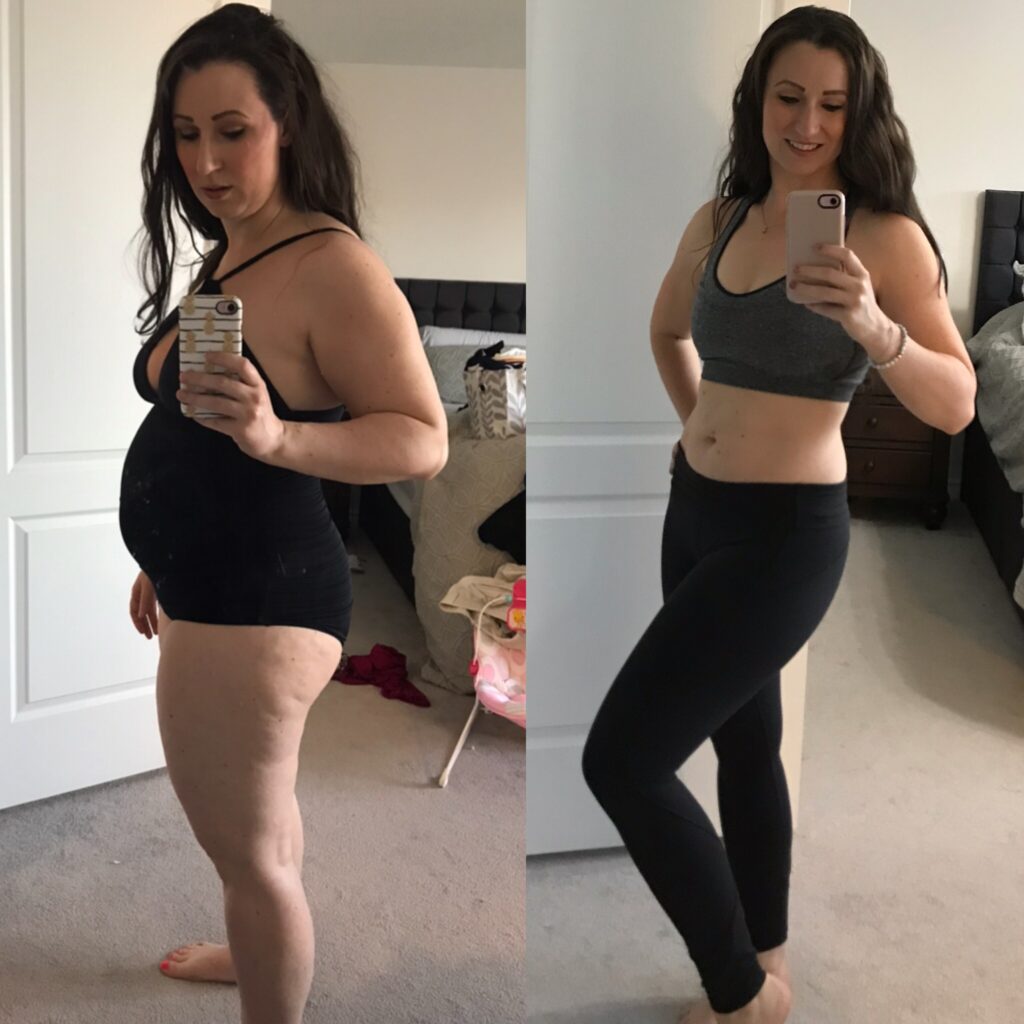 My Tips for Losing Weight
Make clear goals
Be Consistent
Journal Everything!
Have a Calendar and schedule in your workouts
Treat that workout like you would a mandatory meeting with your boss or a doctors appointment you cant miss.
Decide every day that you will work towards your goal
Don't reward yourself with food
Don't listen to your own excuses, they are just your Rebel Mind talking
Is weight loss one of your big goals? We can work on any limiting beliefs that may be holding you back and so much more with Life Coaching.
To stay in touch about upcoming workshops related to aligning your mindset for weight loss, sign up for my mailing list.